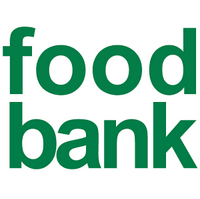 There is an app to help support food banks across the UK which
can be downloaded from Google Play or the App Store.
Once downloaded, choose your local Foodbank (The Hub Stocksbridge) from
the list and the app will automatically update itself with the information
from your selected Foodbank.
The shopping list is updated regularly by the local Foodbank team and
highlights those items most needed.
About Foodbanks...
1 in 5 people are living below the poverty line in the UK.
Every day, near where you live there are families struggling to put
food on the table.
For people on low incomes, a sudden crisis - redundancy, benefit delay
or even an unexpected bill - can mean going hungry.
Every day parents skip meals to feed their children and people are
forced to choose between paying the rent and eating.
How a Foodbank works:
Schools, churches, businesses and individuals donate non-perishable, in-date
food to a Foodbank.
Food is also collected at 'Supermarket Collections': These are events held
at supermarkets where volunteers give shoppers a 'Foodbank shopping list'
and ask them to buy an extra item or two to donate.
Frontline care professionals identify people in need and then give those
people a voucher which is then brought into the Foodbank, where it can be
redeemed for three days emergency food. On taking their voucher to the Foodbank
centre, people receive a warm welcome, a hot drink and a food parcel. We also
put people in touch with agencies who can help resolve the underlying causes
of the crisis.
Each foodbox contains a minimum of three days nutritionally balanced,
non-perishable food.
Please download the app and continue to support us.