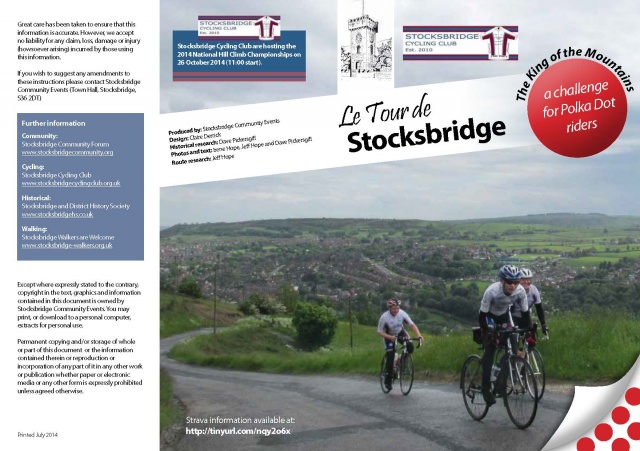 Le Tour de Stocksbridge: a challenge for Polka Dot riders.
Just in time for Le Tour, the final version of this document is now available.
This cycle ride (attached) is a challenging 25 mile (40 km) ride which circles the town of Stocksbridge.
It can be started at any point.
In order to coincide with the formal launch, printed copies will be available from local outlets in about a week.