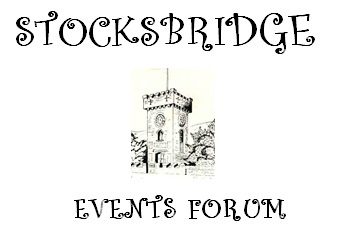 Dear Community Colleague 3rd February 2014
Le Tour Stocksbridge 2014
The world famous cycle race, the Tour of Yorkshire, part of the Tour de France is due to pass our town boundary at 13.50 on the 6th July 2014. From Holmfirth the route follows the A616 until the Midhopestones crossroads where they turn right on the Strines Road towards Bradfield
As Stocksbridge is the only large town between Holmfirth and Sheffield, we are expecting thousands, maybe tens of thousands of cycling followers and their families, to turn up in the Stocksbridge Valley looking for a place to park up as a base in order to follow the 1st and 2nd leg of the race, they will also be looking for a weekend of activities, food, drink and entertainment. They will need places to park their caravans and their motor homes, places to pitch their tents and lay their heads.
These Visitors will come from far and wide and will be great for the community not just supporting existing local businesses, but creating new employment opportunities not just for the weekend but on the back of future tourism.
I can report that events have started to be planned and organised. Open fields have been offered by local farmers , there will be a weekend of events at Underbank Outdoor Centre, the history society will be opening a "museum" a record of our valley, the Leisure Centre and the Venue are also planning something special. Bolsterstone has its fantastic gala on the Saturday (5th). Photograph & local Art exhibitions and Cycling events such as hill climbs, mountain bike trials and other sporting activities are also being discussed.
The Events Subcommittee for the Tour want to facilitate Events over the weekend and not necessarily host any events. The weekend is open to all the residents, community groups and businesses to come up with ideas to entice the traveler to sit, relax and be able to enjoy good Yorkshire Hospitality whilst taking in the views of our terrific countryside and not just the race, we want them to come back and visit many times over. Would your Community group like to put something together on your own or with others, would you like to assist in other ways, in order to promote the valley, either way we would love to hear from you.
There will be a A5 booklet produced to publish all the events that will be undertaken and this will be supported by business advertising, these booklets will become a tour guide for visitors in order to entice them back for future visits,
Stocksbridge (and its Villages) is the North East gateway to the Peak District National Park, help us revitalize the pride in our community and help in the creation of a future for our Children and Grandchildren that we can be proud of.
Find us on Facebook and also the Stocksbridge Community website:
Thank you
Nigel
Cllr Nigel Owen
Stocksbridge Town Council &
Chairman Stocksbridge Events Forum