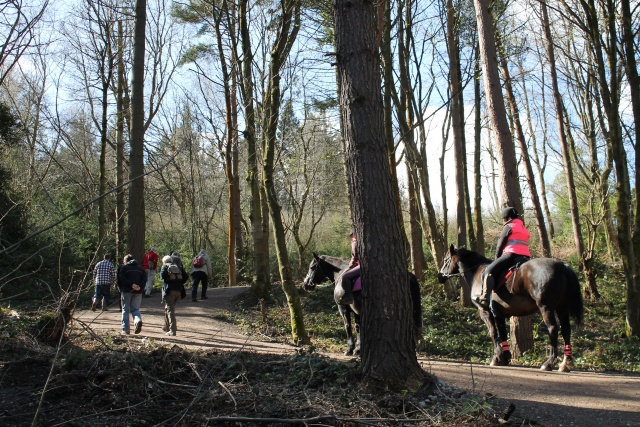 The formal opening of the Wigtwistle Bridleway occurred earlier this morning. This project was funded by the Paths for Communities fund and managed by Steel Valley Project (SVP) staff, with work carried out by SVP volunteer trainees supporting the contractor, Frost Plant Hire. Some twenty enthusiastic supporters walked the distance, supported by a number of horses.
The route originally came  from a suggestion by Terry Howard who worked in the woodlands in the 60′s and 70′s. Terry is now a well known representative of The Ramblers and chair of Sheffield's Local Access Forum.
More photos are available on the Stocksbridge Walkers are Welcome Flickr site.
More information is available on the Natural England website.
More details are available on the SVP website.