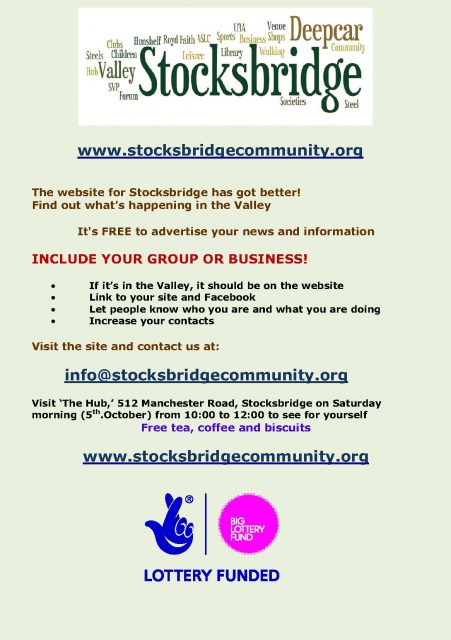 The revamp of the Stocksbridge Community forum website is (almost) complete. It is now possible for you to contribute comments, events, news and much more. 
You need to register as a user and then simply type! 
Initially, all contributions will be moderated. However, it is possible to become a 'trusted contributor.' Your input will then go live as soon as you have finished typing. 
We are holding three workshops in the New Year when this process will be explained and you will be assisted to become a 'trusted contributor. For further details and to book your place, please send an email which includes your contact details.